Inclusive Pride Stainless Steel Dog Tag
Regular Price

$23.99
Sale Price

$23.99

Regular Price
Unit price

(

per

)
Product Info
Introducing our premium stainless steel Inclusive LGBTQIA+ PRIDE double dog tag, designed to celebrate and embrace diversity while making a bold fashion statement. Crafted with meticulous attention to detail, this dog tag is not only a stylish accessory but also a symbol of inclusivity and support for the LGBTQIA+ community.
Made from high-quality stainless steel, this double dog tag boasts exceptional durability and resistance to tarnish, ensuring it will withstand the test of time. The sleek and polished surface adds a touch of sophistication, making it suitable for any occasion.

Featuring the iconic LGBTQIA+ pride flag colors, this double dog tag showcases your commitment to equality and acceptance. The vibrant and eye-catching design serves as a powerful reminder of the importance of embracing diversity and fostering a more inclusive society.

Whether you're a member of the LGBTQIA+ community or an ally, this double dog tag allows you to proudly display your support and solidarity. This is a versatile accessory for anyone who values equality and inclusivity.

Not only does this stainless steel double dog tag make a powerful statement, but it also serves as a conversation starter, allowing you to share your values and beliefs with others. Wear it with pride and let it spark meaningful discussions about acceptance, love, and equality.
Our stainless steel inclusive LGBTQIA+ double dog tag is more than just a fashion accessory – it's a symbol of unity, love, and support. By wearing this dog tag, you're not only expressing your personal style but also contributing to a more inclusive and accepting world. Join us in celebrating diversity and promoting equality with this remarkable piece of jewelry.

Our Favorite Collections
We are all about the ring bling at Outer Peace! Check out our amazing collection of LTGBQ+-inspired rings.
Shop Rings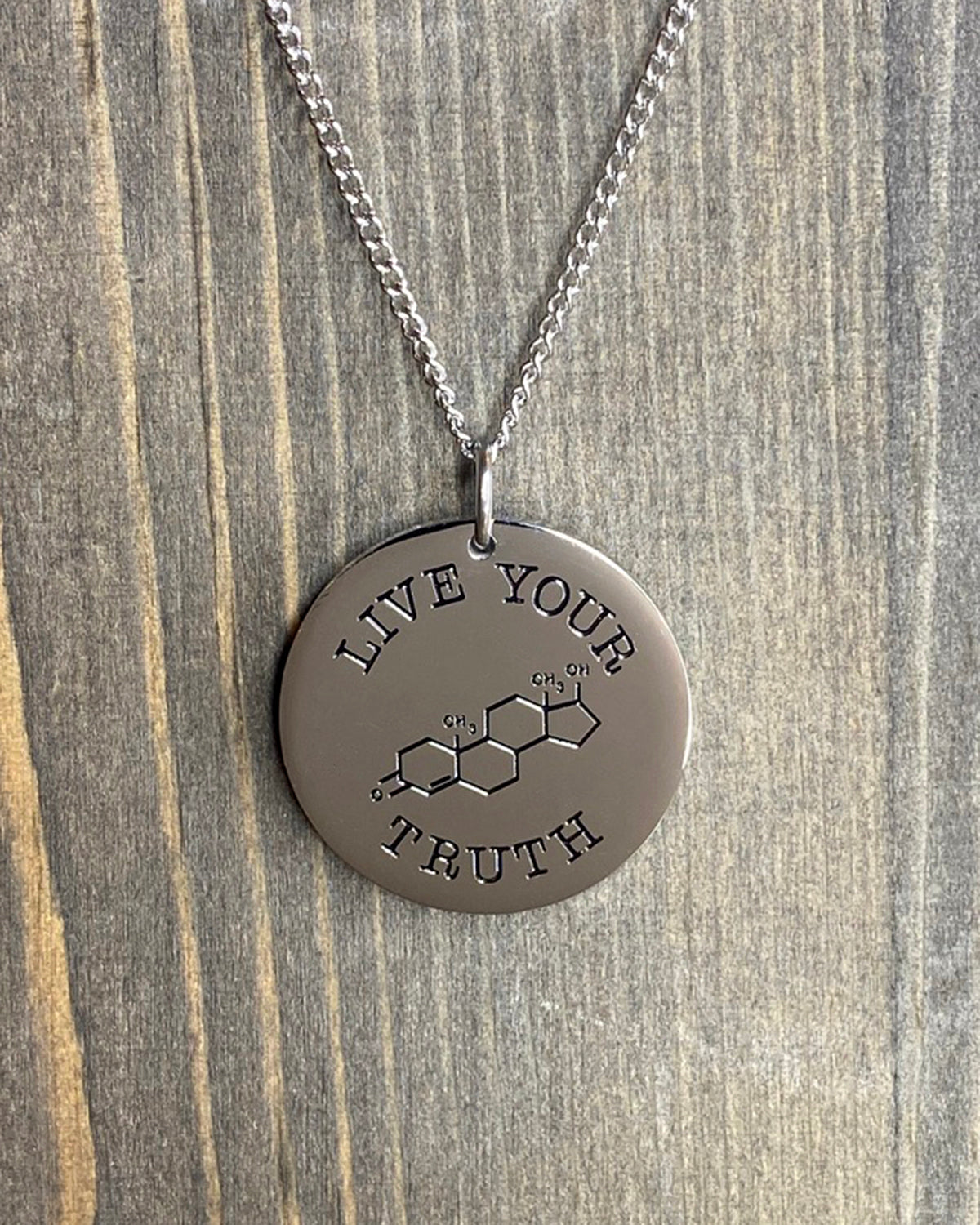 And compliment your ring choice with a superior pendant.
Shop Pendants
In Stock:

20

Weight:

1.5 oz

Product Type:

Pendant

Brand:

Outer Peace Gear