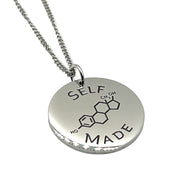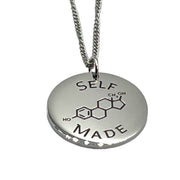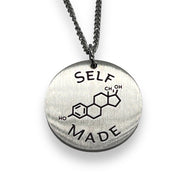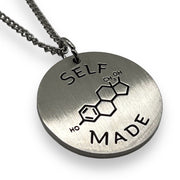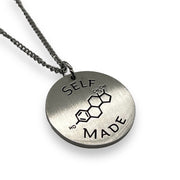 "Self Made" with Estrogen Symbol Stainless Steel Pendant
Regular Price

$21.00
Sale Price

$21.00

Regular Price
Unit price

(

per

)
Product Info
Introducing the Self Made Estrogen Pendant, a dazzling symbol of empowerment and trans femme pride! 💫✨ Designed exclusively for our incredible trans femmes, this pendant is more than just a piece of jewelry – it's a celebration of your journey, strength, and the beautiful essence that makes you, YOU.
Crafted with love and attention to detail, the pendant features the iconic chemical symbol for estrogen at its heart. A powerful representation of the hormone that plays a vital role in your transition, this pendant serves as a constant reminder of the incredible journey you've embarked upon and the strength it takes to embrace your true self.

Made with high-quality materials, it's sleek design and delicate chain make it the perfect accessory to complement any outfit, whether you're attending a glamorous event or simply expressing your unique style on a casual day out.

But this pendant is more than just a fashion statement – it's a symbol of unity and solidarity within the trans femme community. Wear it with pride, knowing that you are part of a vibrant and supportive community that celebrates diversity and champions self-expression.

Not only does the Self Made Estrogen Pendant make a stunning addition to your jewelry collection, but it also serves as a conversation starter. Spark meaningful discussions about trans femme experiences, raise awareness, and inspire others to embrace their authentic selves.

Whether you're treating yourself or searching for the perfect gift for a trans femme friend, this pendant is a heartfelt gesture that will be cherished for a lifetime. Each time it catches the light, it will serve as a reminder of the incredible strength, resilience, and beauty that lies within.

Join us in celebrating the journey of self-discovery and self-love with the Self Made Estrogen Pendant. Embrace your true identity, radiate confidence, and let your inner beauty shine through. You are strong, you are beautiful, and you are deserving of all the love and pride in the world. 💖🌈

Our Favorite Collections
We are all about the ring bling at Outer Peace! Check out our amazing collection of LTGBQ+-inspired rings.
Shop Rings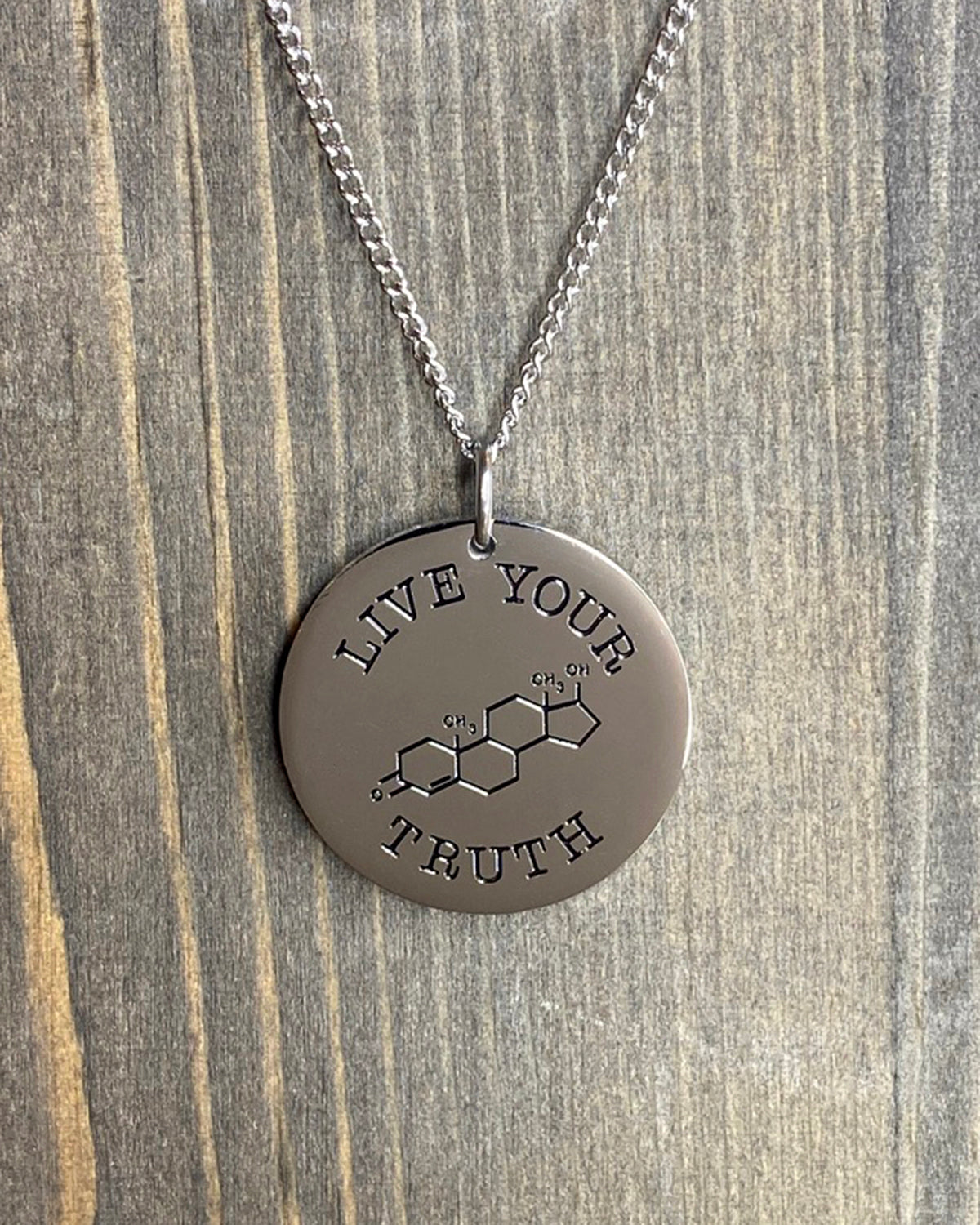 And compliment your ring choice with a superior pendant.
Shop Pendants
In Stock:

25

Weight:

1.5 oz

Product Type:

Pendant

Brand:

Outer Peace Gear